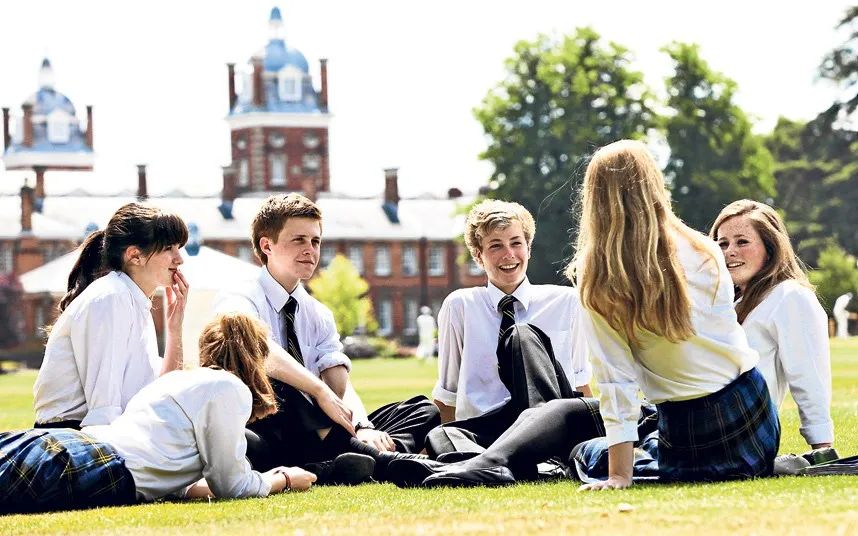 在美国的华人朋友最关心的就是身份,求职,买房和子女教育。为了帮助大休斯敦地区的华人家庭选择适合自己孩子的学校(K-12),北京大学休斯顿校友会特别邀请了三位校长(公立,私立和特许学校)为大家讲解公立,私立和特许学校的特点和优劣。
讲座主题:选择适合自己孩子的小学和中学

日期:2020年7月7日,星期二

时间:7 – 8pm, CDT

地点:Join Zoom Meeting
Meeting ID: 812 3102 7099
Password: 862722
主讲嘉宾:Mr. Daniel Woods – Northland Christian School former headmaster
Ms. KayleighColombero – Etoile Academy Charter School director
Dr. PatrickHuff – Klein High School former principal
主持人:何瓯,美金榜教育集团 (https://tothetopeducation.com)

主办方:北京大学休斯顿校友会

受众:休斯顿地区华人家庭

注册:座位有限请参与者提前注册:https://forms.gle/EdVSL1CnYxG2k96n6 ******************************************
Date: July 7 2020, Tuesday

Time: 7 – 8pm, CDT
Location: Join Zoom Meeting
Meeting ID: 812 3102 7099
Password: 862722
Speakers: Mr. Daniel Woods – Northland Christian School former headmaster
Ms. KayleighColombero – Etoile Academy Charter School director
Dr. PatrickHuff – Klein High School former principal
Moderator: Michelle He from To The Top Education (https://tothetopeducation.com/)
Organizers: Peking University Alumni Association of Houston

Audience: Chinese families in greater Houston area

Register: https://forms.gle/EdVSL1CnYxG2k96n6
Michelle He (何瓯) is the co-founder and Chief Academics Officer of To The Top Education Group, an admissions consulting firm headquartered in Houston, TX, specializing in helping students from China to study at American high schools and colleges. She is also a board member andtreasurer of Etoile Academy Charter School in Houston, TX.
Michelle worked for HP Finance for 15 years, where she supported the PC group and Servers group. Michelle has extensive experience partnering with sales, R&D, marketing and business development executives. Her creativity and passion for value-add hadallowed her to establish many long-term relationships with her businesspartners.
Originally from Sichuan, China, Michelle attended Peking University, majoring in International Politics; received her BS Business Administration from State University of New York (SUNY) and MBA from SanFrancisco State University. She is an active member of Tomball Chamber of Commerce and an accomplished Toastmaster. She served as President of Chinese Association of Professionals in Science and Technology in 2016-2017 andis now a board member of Peking University Alumni Association Houston.
Daniel Woods has been a professional educator for 35 yearsand is currently the Director of International Programs at Northland Christian School in Houston, TX. He has served in public schools and private Christian schools in Nebraska as a teacher, principal, and superintendent. For six year she served as the Head of School at Northland Christian School in Houston, Texaswhere he created and developed a premier international student program. Mostrecently, in March 2019, he created and launched a joint-diploma program in Dalian, China.
Mr. Woods earned his Bachelor's degree in biology from Doane College (Nebraska), Master's in Educational Leadership from Wayne State College (Nebraska) and an Educational Special degree (Ed. S.) in school administration from the University of Nebraska. Daniel has been married to his wife, Kimmarie for 33 years and they have three grown children, Danica, Rebecca, Luke and six grandchildren.
Kayleigh Colombero is the School Director of Étoile Academy Charter School. She was part of the 2016 Building Excellent Schools Fellowship, a rigorous, yearlong, comprehensive training program in urban charter school creation and leadership.
Growing up in afinancially unstable home, Kayleigh experienced many personal challenges on herpath to college. Luckily, Kayleigh had a few mentors that pushed her to succeed in the face of much adversity. She set her sights on Smith College, an elite private college, which she eventually attended on a scholarship.
Kayleigh has eight years of experience in education as a middle school and high school teacher, an instructional coach, a department chair, a team leader, and as the executive director of a youth-development nonprofit.
Patrick Huff is a retired educator of 34 years, with experience as a middle school and high school principal. He was Klein High School principal before retirement. He has a bachelor's degree from Texas Christian University, a master's degree from Sam Houston State University, and a Ph.D. from Prairie View A&M University in educational leadership.
Currently, he is working as an adjunct professor at the University of St. Thomas in Houston, Texas.
He lives with his wife, Connie, in Tomball, Texas, located just north of Houston.
北京大学休斯敦校友会是在美国德克萨斯州政府注册的非政治性、非盈利性的团体组织由休斯敦及邻近地区的北大校友组成。北大校友系指曾经在北京大学和原北京医科大学学习及工作过的师生员工。校友会的宗旨是通过各种形式的活动,增强北大校友间的相互了解,信任,帮助与合作,弘扬北大"科学与民主"的优良传统,促进在美国的北大校友与母校之间在文化,学术,科技,及商业信息等方面的交流,为祖国的繁荣富强尽心尽力。休斯敦北京大学校友会是在北京大学总校官网官方备案组织,更多详情请查看北京大学官网。
http://www.pku.org.cn/association/bazz/hw/80171.htm
Houston Beida Alumni Association (BAA) is a non-profit, non-political organization established at Houston, Texas in 1997. BAA is the association for the Alumni at Houston graduated from either Peking University (PKU) or former Beijing Medical University (BMU). The goal of the association is to continue the honored tradition of "Science and Democracy" originated at Peking University; by way of a variety of activities, to foster connection, trust and cooperation among alumni and connection with other alumni organizations; to assist in connection between Beida alumni in the U.S. and the alma mater; to promote exchange of information on culture, academic research, science and technology, and economy, in order to contribute to the prosperity of China.
校友会公众号:PKUAAHouston
Website: http://www.pku.org.cn/association/bazz/hw/80171.htm
Facebook: https://www.facebook.com/pkuaah/
Twitter: https://twitter.com/PKUAAH1